There is a myriad of different things to do around our site. From watching the dolphins in New Quay or Seals in Cwmtydu to fine dining in Aberaeron.
If coastal path walking is your thing then the coast is just minutes away.
Entertain the kids with the best beaches. It's free and reminds you of what holidays used to be all about.
Check out the wildlife at the Welsh Wildlife Centre.
Or fancy a lazy day – jump into the hot tub or relax on the social hammock. Some guests have even got up early and watched the sun rise over the rolling hills from the hammocks,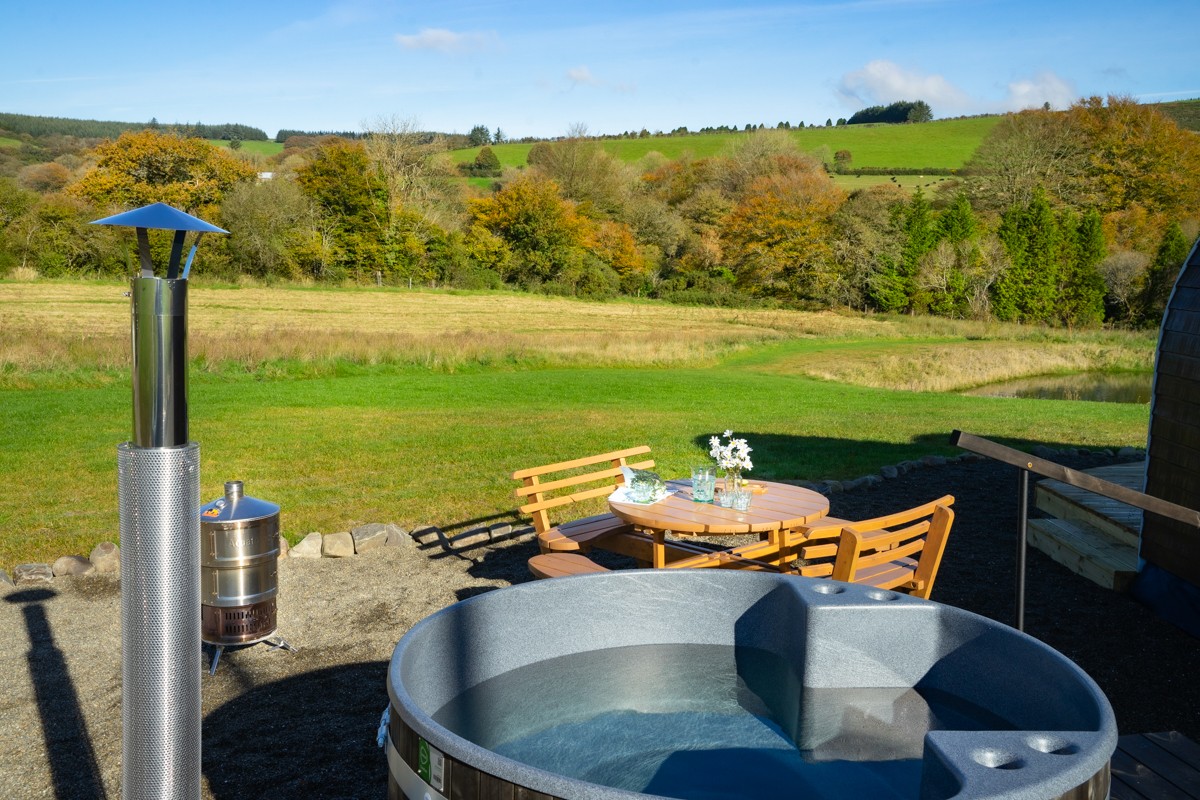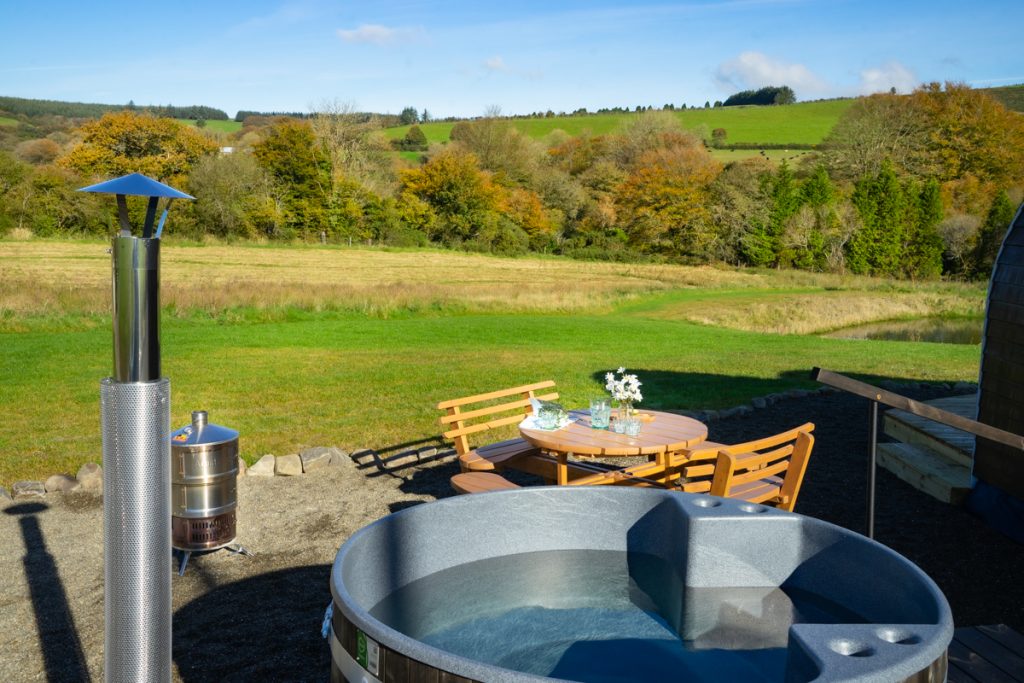 If you love fishing then definitely have a look at Epic Fishing trips
It's a great way to unwind and see the fabulous coastline, plus your more than likely to come home with some fish to cook on your BBQ and see some dolphins (don't eat them, though 🙂 ) 
Check out Tim's introductory video
Dolphin Spotting Boat Trips are the original New Quay Boat Trip, they have been operating from New Quay harbour for almost 70 years. Trips are fun and educational and suitable for all ages. Data gathered on your trip by the Sea Watch foundation will improve the monitoring project of Cardigan Bay.

Dogs are welcome, Booking online is available.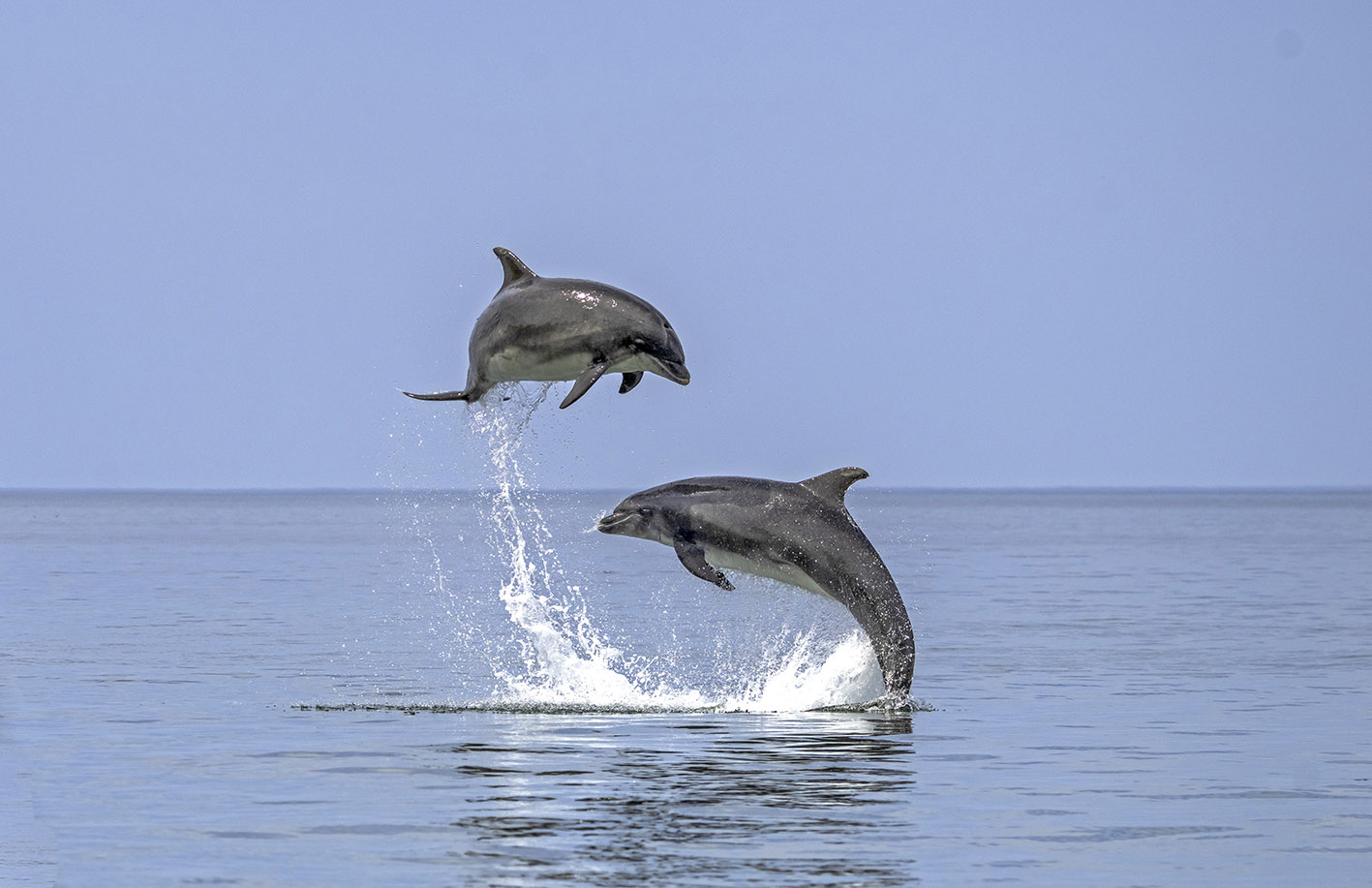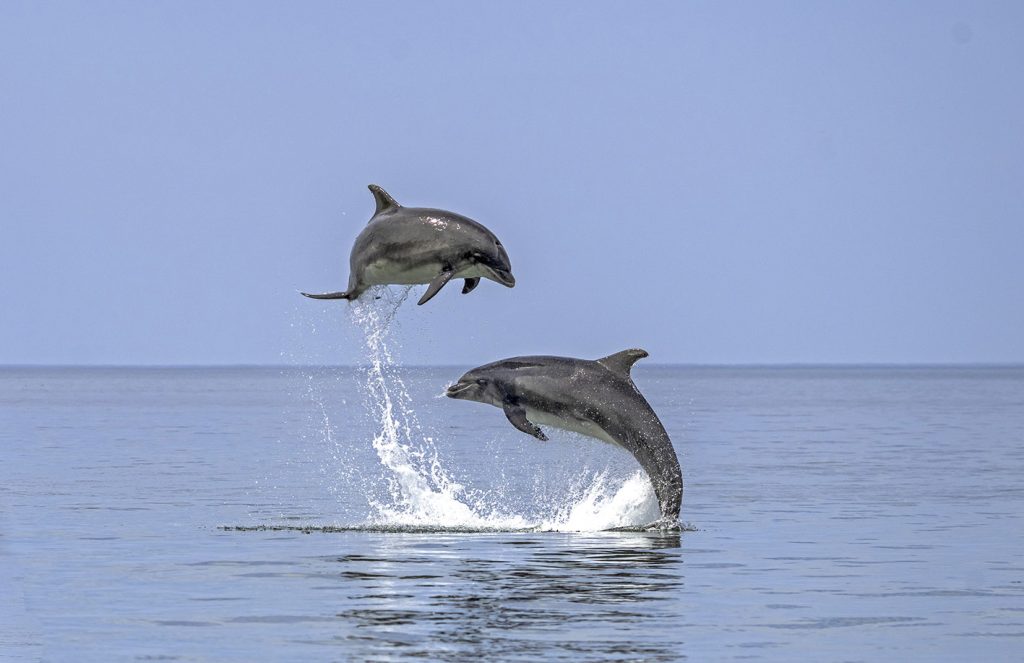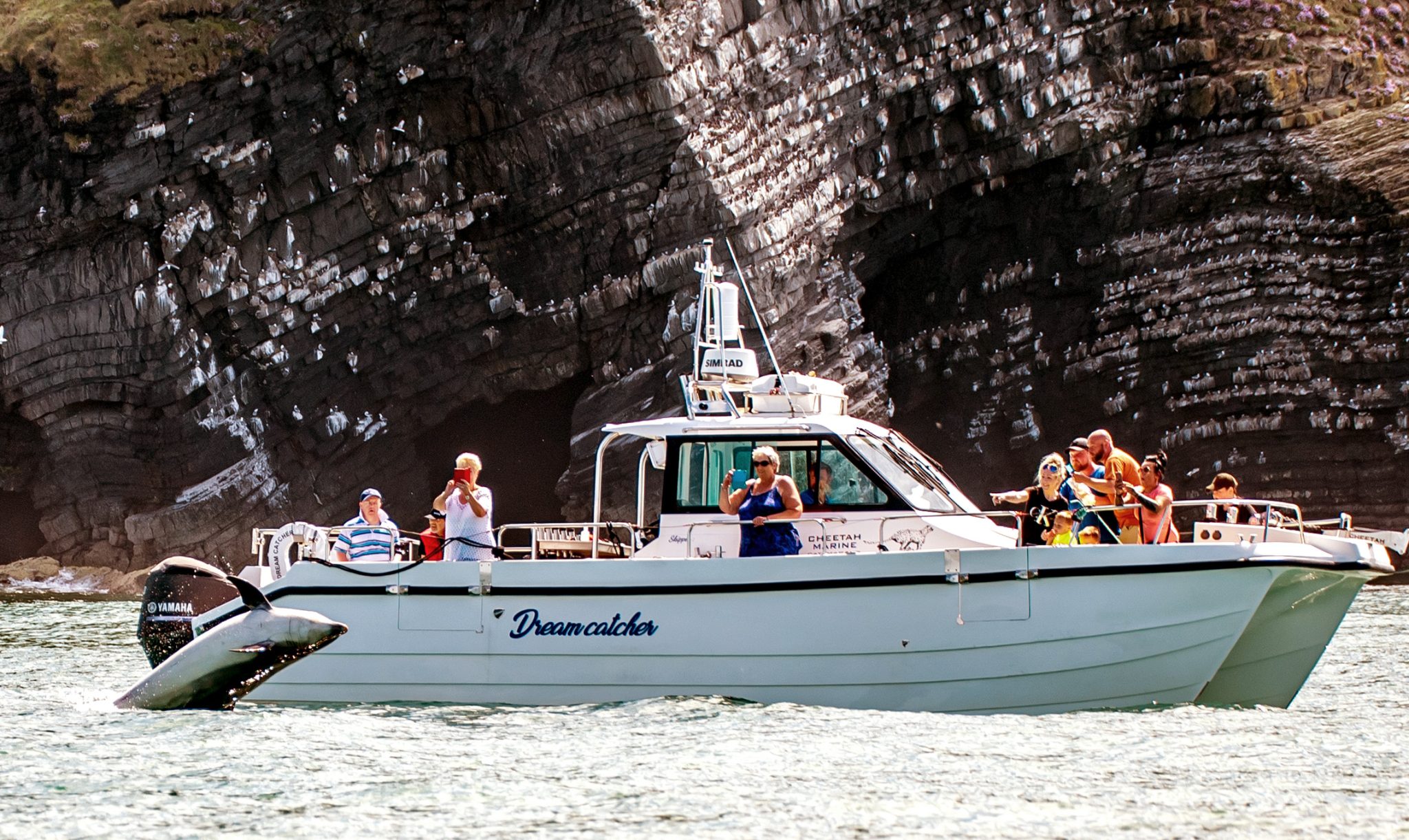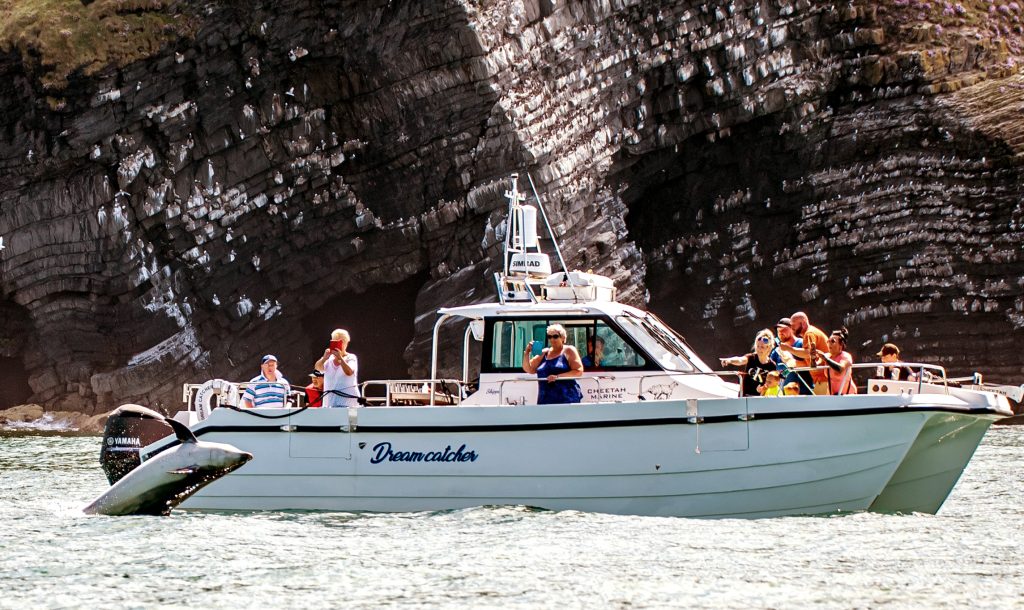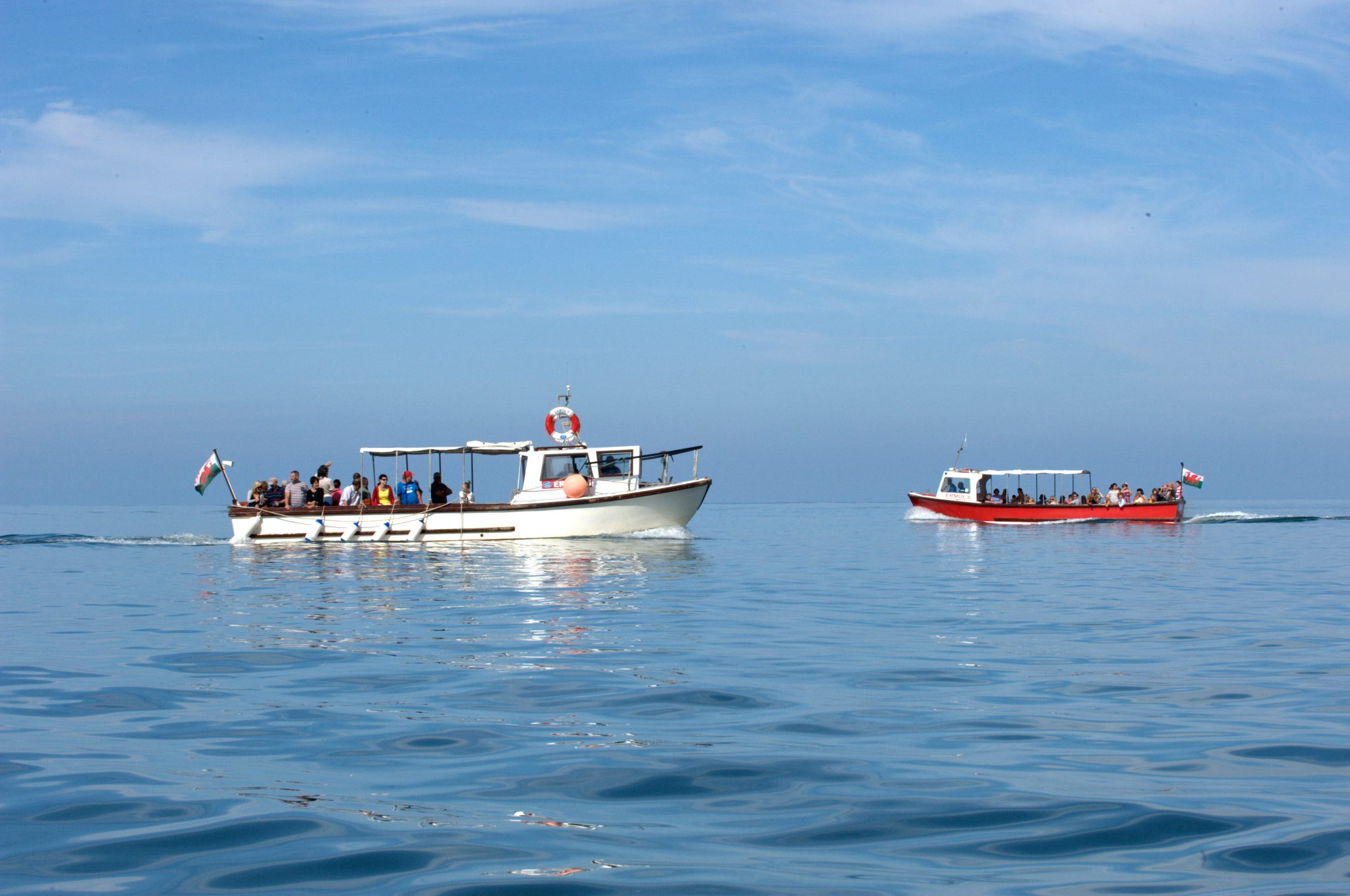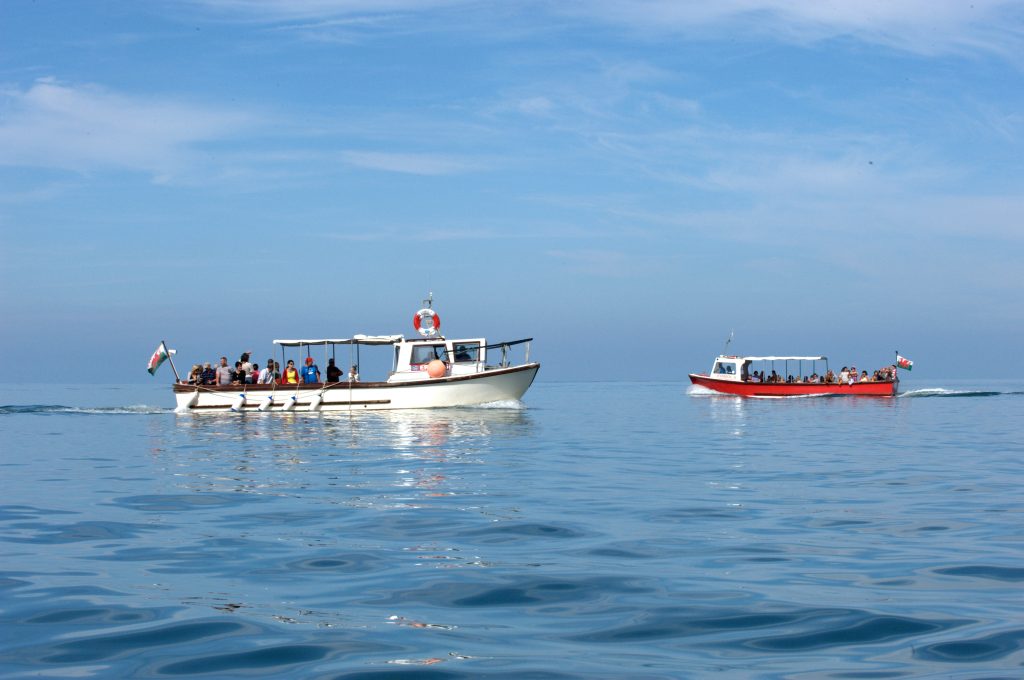 The Vale of Rheidol Railway re-creates the Edwardian spirit of adventure. Step aboard one of their restored steam trains for a stunning journey along the Rheidol Valley.
Since opening in 1902, millions have enjoyed the scenic trip through the ancient woodlands to Devil's Bridge, home of the famous waterfalls (separate attraction, fee applies), nestled in the astounding Cambrian Mountains.
Buy your tickets, step aboard and see the countryside change as you travel through wide open fields and meadows, woodland and rugged mountain scenery. The narrow track gauge allows the railway to follow the contours of the terrain with many sharp curves and steep gradients which add to the railway's charm.
Listen to the sound of a powerful narrow gauge steam locomotive working hard to climb 700ft (200m) during the 12 miles from Aberystwyth to Devil's Bridge.
Birds of prey such as Red Kite and Buzzards are regularly seen soaring high above the valley floor and breathtaking views can be enjoyed by all. 
8 Fabulous Beaches in Ceredigion
Take a little trip around the towns near Let's Glamp Retro. Courtesy of Miss Hubnut our local vlogger
Fantastic Llangranog and the wonderful Pentre Arms
A quick trip around our lovely Cardigan Bay, all within 30 minutes of our site