We have 3 LodgePods – Beatles, Queen, and Madonna and they are all retro-themed. Each is self-contained has its own luxury deluge shower and toilet. All have a proper kitchen with a 2 ring induction hob, built-in microwave grill, and a large fridge freezer. Each comes with intelligent heating and of course double glazing, you will definitely be snug no matter what the weather. 
Each LodgePod has its very own Aquaforno 2 cooking system Here you can cook pizza's, casseroles, fry your brecky and even smoke the fish you have caught in New Quay. Also with its built-in kettle, you can make a brew or even some mulled wine – Your choice.
Who Doesn't Love To Cook Outside? Well You Can With The Unique (First In The World) Aquaforno 2 cooking system.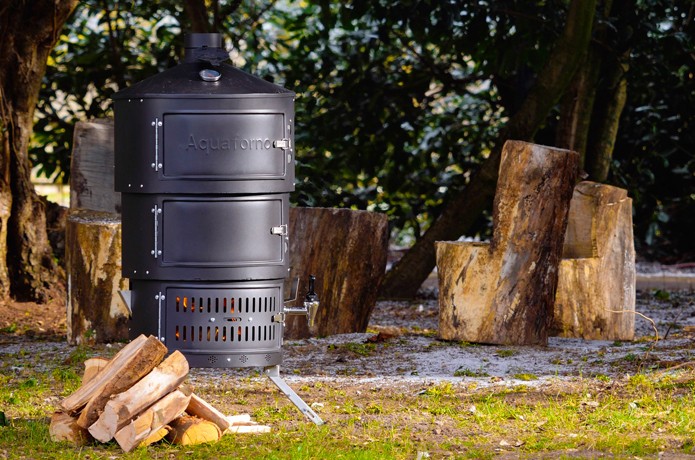 The Pond
This is your view from the bedroom of your LodgePod